MSI GE62 2QL Apache
Merk: MSI
Model: GE62
Jelaga Part No. SKU000025056
In Stock
Intel Core i7-5700HQ, 4GB DDR3, 1TB HDD, DVDRW, WiFi, Bluetooth, VGA NVIDIA Geforce GTX 950M 2GB DDR5, Camera, 15.6" FHD, Win 10
PERFORMANCE TO POWER AMAZING EXPERIENCE
Experience a whole new way to interact with your PC like never before. With the power to understand your motions, recognize your face and respond to your voice, 5th generation(Broadwell-H) Intel Core processors takes computing to the next level.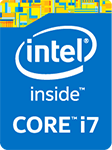 5th Generation Intel Core i7 vs. 4th Generation Intel Core i7 Performance Comparisons
Hear beyond the limits, Nahimic Sound Technology now packed in MSI Gaming Notebooks
To lead the gaming market, MSI is adopting Nahimic sound technology to boost the audio performance for their new range of gaming computers. So what's new about this? Now, they can offer immersive virtual 7.1 sound in high definition using exclusive stereo equipment.
With Nahimic, enjoy sound that pushes the limits of reality.
At the very cutting edge of innovation, Nahimic sound technology has been approved for its quality and precision in projects undertaken by the military field, and also the aeronautics industry. Now, they are looking to make some serious noise in the world of gaming by becoming the next piece of your lethal arsenal.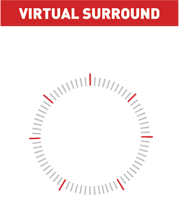 Total immersion in the game: 360° sound that puts you right in the heart of the action.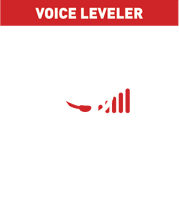 Realism: highlighting even the smallest sounds and providing incomparable clarity of dialogue.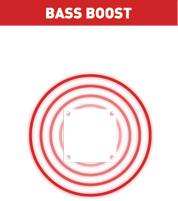 Gaming intensity: increased bass, giving you incredibly high-powered sound.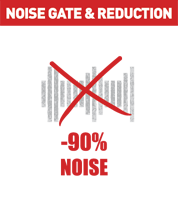 Microphone communication quality: constant volume and noise reduction for optimum voice clarity and comprehension.

Lastly, Nahimic is unveiling their HD Audio Recorder for the very first time: this function will enable you to enjoy studio quality sound to immortalize your streamed games - all in one click!
Metallic Chassis with Brushed Metal Design
MSI has engineered a lightweight chassis using not only traditional aluminum, but also an Mg-Li alloy. As most of the chassis comprises of the special alloy, it is 44% stiffer and 23% lighter than an aluminum-only chassis, as well as being the first such backbone used in a gaming notebook.
Insanely Powerful. NVIDIA GeForce GTX 950M
Discrete Graphics Card with GDDR5 2GB VRAM
The NVIDIA Geforce GTX 950M Series brings extreme, next-generation graphics performance to serious gaming notebooks. As the first graphics solution to reach a score almost 5,000 in 3DMark 11, the GeForce GTX 950M delivers extremely fast and fluid gameplay at the highest settings and resolutions in a lightweight and portable design.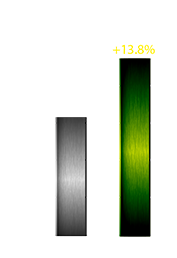 Cooler Boost 3
Ultra efficiency dual cooling system
The Cooler Boost 3 dual thermal system is made for next generation extreme performance CPU and graphics, this feature designed with independent launch key on the left aside of keyboard, user will be easier to call this program at a glance with 1 touch.
With advanced cooling efficiency, it doesn't increase any extra space but lower noise. The heat been generated by core components transferred to the vent quietly without troubling users, and supports up to Core i7 Extreme CPUs and top grade GTX 900M series graphics with lower temperature than others. When you enable Cooler Boost 3 with boosted fan speed, it could decrease the CPU temperature around 8~10∘C and GPU temperature around 4~5∘C, the noise will be lower than most of the gaming notebooks with its powerful cooling design.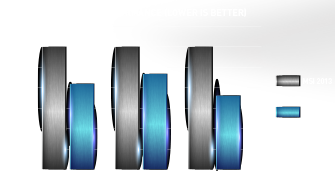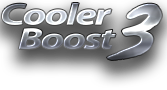 Killer™ E2200 Game Networking for smarter, faster, networking for all online entertainment
The benefit of the Killer Gaming LAN is the "Advanced Game Detect™" technology, which recognizes online game data packs and processes them first, accelerating them in the process. The best weapon against stuttering characters, freeze-ups, and lagging, it vastly improves all the online experience. Whether FPS or MMO gaming, you'll have that advantage to response faster to get victorious.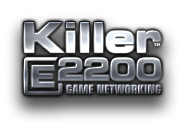 The Real Deal:
A Keyboard All Gamers Desire For
Exclusive keyboard positioning and golden triangle layout offers a better gaming experience.



Matrix Display With 4K 60Hz output
Imagine expanding your gaming real estate across two displays in full HD up to 120Hz from DisplayPort for a completely immersive gaming experience. With the Matrix Display, you can now use the latest surround view display technology to build the multi-display gaming experience, or with 4K (3840 x 2160) resolutions or multitask effectively by HDMI 1.4 by 30Hz and mini DisplayPort 1.2 by 60Hz refresh rate. (notebook's monitor + 2 external displays)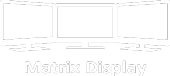 SOUND by DYNAUDIO
To satisfy consumers desire to experience high quality sound effects, MSI partnered with top audio brand Dynaudio, which has a devoted aspiration for "Authentic Fidelity" to meet this demanding standard. It equips the MSI GAMING-Series gaming notebook with top-notch audio features, creating a realistic sound and immersive effects. Any high quality stereo source is transformed into true-to-life, multi-channel sound. No need to purchase extra speakers, wires or speaker stands to appreciate room-filling sound.

AUDIO BOOST
The MSI Audio Boost design enhances the output sound detail and sound stage by 30% more. The gold flash audio jack provides stable sound transmission (reduced obstruction) and works in conjunction with the optimized headsets AMP (Audio Power Amplifier) design, characterized by low noise and low distortion, to greatly enhance headphone performance and faithfully reproduce each acoustic detail.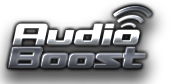 Show Off or Just Make for Fun
Best Live Streaming App Ever



XSplit Gamecaster lets you easily record your gaming experience and broadcast it live to Twitch, YouTube, UStream and more. It's simple, easy to use and ideal for sharing your gameplay with friends, family or the world - or for capturing those perfect gaming moments, just for the heck of it. Now, with the upgraded version, you can even edit your gameplay video and share it to your social media pages directly through Gamecaster.
General
Platform
Notebook Gaming
Processor
Intel® Core™ i7-5700HQ Processor (2.7 GHz, 6M cache)
Memori
4 GB DDR3
Harddrive
1 TB SATA 7200rpm
Media Card
SD (XC/HC)
Kamera
HD type ([email protected])
Video Type
NVIDIA GeForce GTX 950M 2GB GDDR5
Audio
Sound by Dynaudio, Exclusive Audio Boost technology, Nahimic sound technology
Jaringan Nirkabel
Wireless LAN 802.11ac, Bluetooth 4.0
Chipset
Intel HM87
Interface
3x USB 3.0, 1x USB 2.0, HDMI Port, Mini-Display Port, Mic-in/Headphone-out
Display
15.6" FHD (1920 x 1080) Anti-Glare
Sistem Operasi
Microsoft Windows 10
Battery
6-Cell
Fitur
Single-color backlight SteelSeries keyboard
Power Supply
120W
Product
Dimension
383 x 260 x 27mm
Weight
2.4 Kg (w/ Battery)
Garansi
2-Years Limited Warranty by Authorized Distributor
Write a review for MSI GE62 2QL Apache
Note: HTML is not translated!
Rating: Bad Good
Enter the code in the box below: