MSI Gaming MainBoard Z170A Gaming M5
Merk: MSI
Model: Z170A
Jelaga Part No. SKU0000251907
In Stock
Dijual & Dikirim oleh Jelaga.Com
Socket LGA1151, DDR4-3600+(OC) Memory, USB 3.1 Gen2 2X FASTER, Nahimic Audio Enhancer, Military Class 5, MULTI-GPU with Steel Armor
MASTER THE GAME
To master the game you need a masterful system. The MSI Enthusiast GAMING motherboards are honored with the suffix "M for Master" to cite its truly outstanding design, ready to guide you to the next level in gaming.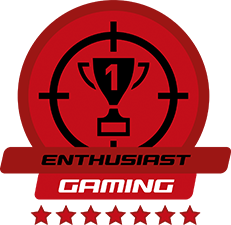 Unmatched memory performance and stability
With traditional memory design the memory signals are often distorted by electromagnetic signals from other components, making the system perform slower or become unstable. MSI introduces DDR4 Boost technology with optimized traces and fully isolated memory circuitry. This design ensures the memory signals stay pure for optimal performance and stability.
An added XMP LED highlights an active Extreme Memory Profile for the best memory speed and stability setting.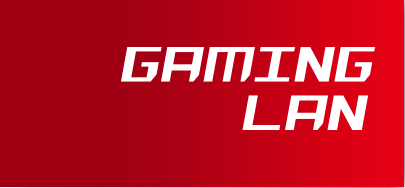 Dominate the game with lowest latency
Get ready to crush your enemies on the battlefield with MSI® GAMING LAN, featuring carefully selected components to ensure the best online gaming experience without lag.
KILLER™ DOUBLE SHOT PRO
Killer™ DoubleShot Pro allows the Killer™ Ethernet connectors and the Killer™ Wi-Fi adapter to work together for the ultimate high speed attack. The Killer Network Manager decides which apps runs on which connection for gaming traffic optimization. This will give you the max throughput as high as 1.867 Gbps.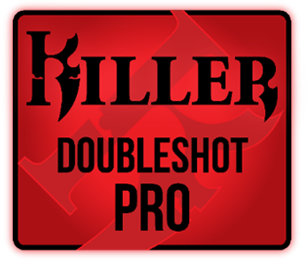 Killer™ WIRELESS AC 1535
with ExtremeRANGE™
Killer™ Wireless-AC 1535 with ExtremeRange™ Technology delivers industry-leading speed, intelligence and control for PCs. Killer's Lag and Latency ReductionTM Technology combined with Killer's ExtremeRange™ Technology revolutionizes the user experience by driving better throughput, lower latencies, and longer WiFi ranges. Play your game, stream your game, and enjoy your HD video – all at the same time and uninterrupted.
Benefits
Lag and Latency Reduction™
ExtremeRange™ Technology
Cutting edge 11AC performance
Bluetooth 4.1
Advanced Stream Detection™
Visual Bandwidth control™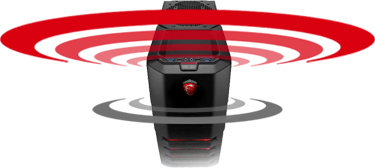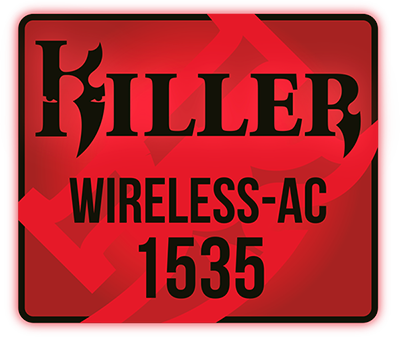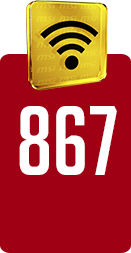 Mbps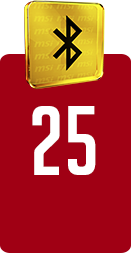 Mbps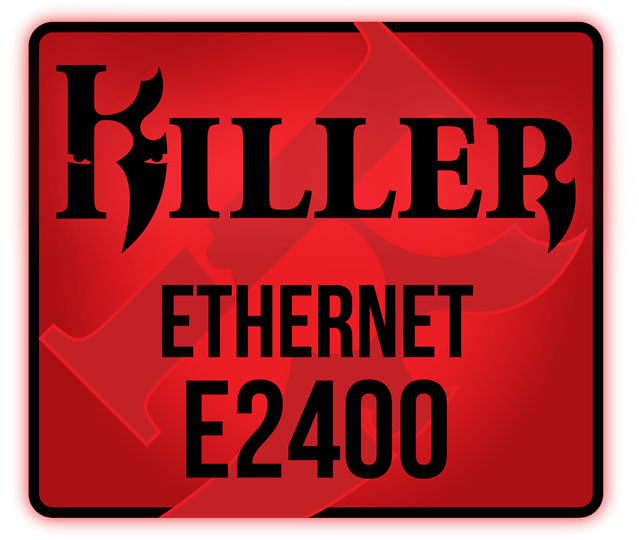 True Gaming LAN with Killer™
Designed with gaming DNA, Killer™ LAN is optimized for championship level online and LAN eSports.
The new Killer E2400 Intelligent Networking Platform, featuring Advanced Stream Detect 2.0, is built for maximum networking performance for online games and high-quality streaming media. Killer™ LAN automatically detects and accelerates game traffic ahead of other network traffic for smoother, stutter-free in-game performance and the competitive edge.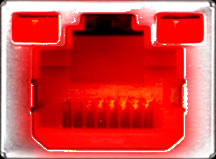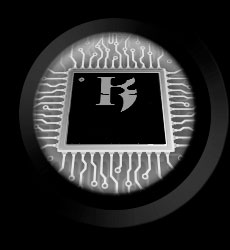 Gaming optimized bandwith management
Dedicated to giving you the best online gaming experience with optimized traffic prioritization and low latency, MSI GAMING LAN Manager automatically classifies and prioritizes the latency-sensitive applications for online games.
MSI GAMING LAN Manager
Automatically prioritizes games above other applications
Allows you to change applications' traffic priority
Allows you to customize bandwidth for each application


LAN Protect
Featuring 15KV anti-surge protection to shield your network from lightning strikes and static electricity, LAN Protect is a LAN connector designed to give you the best networking experience. It's highlighted with a red LED inside the RJ45 connector to show its functionality.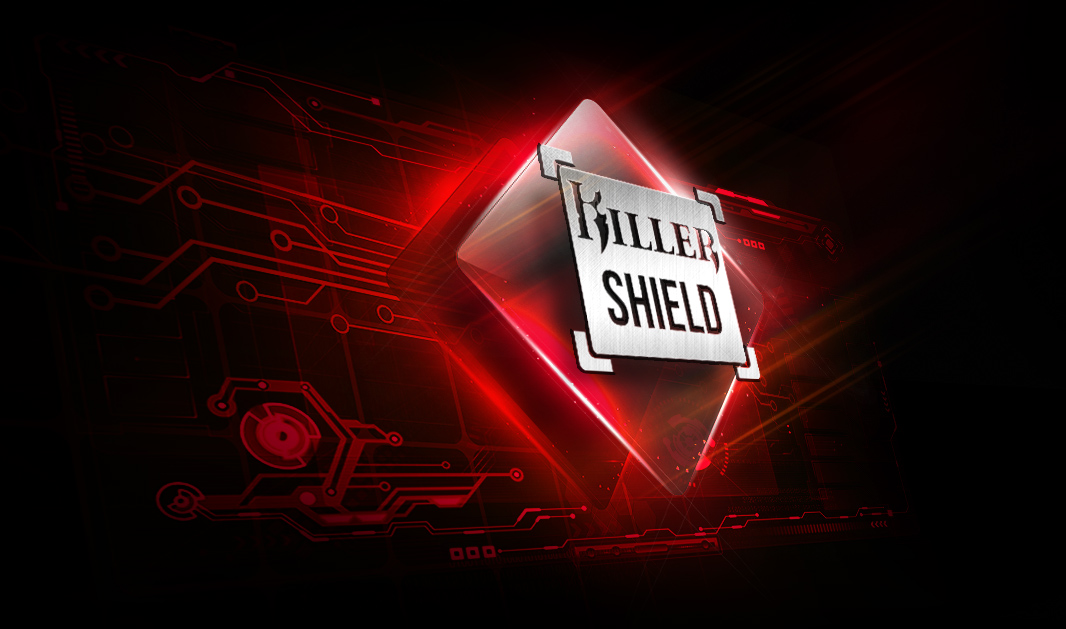 Killer Shield – Smoother Gameplay
One more protection for smoother uploads and download processes. Less pin rate floating reassures more fluent gameplays.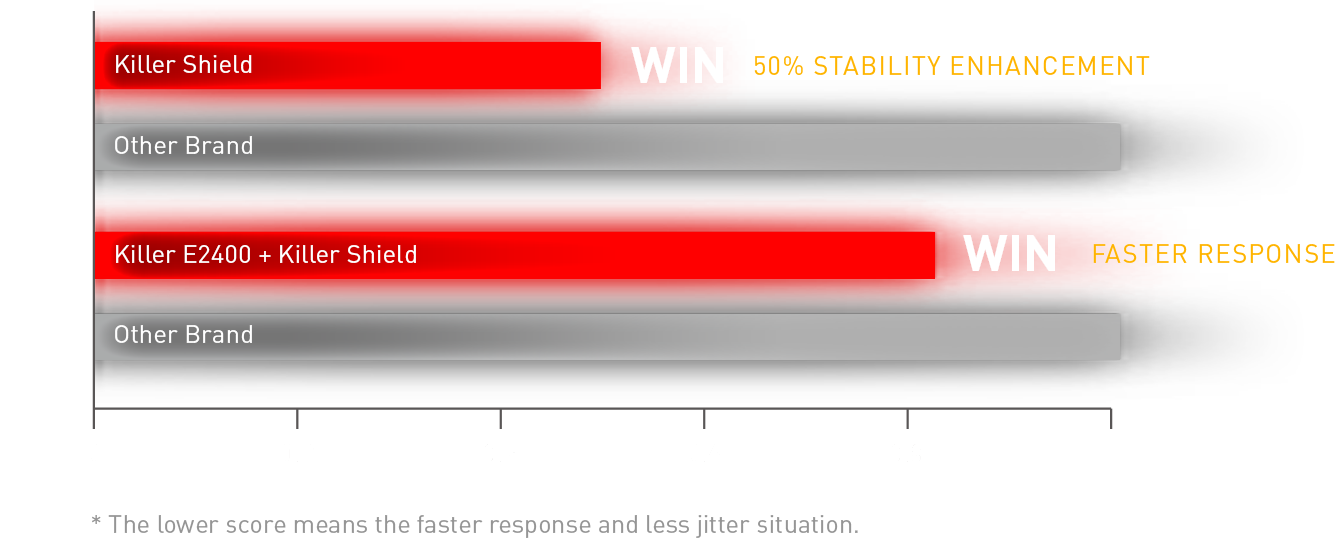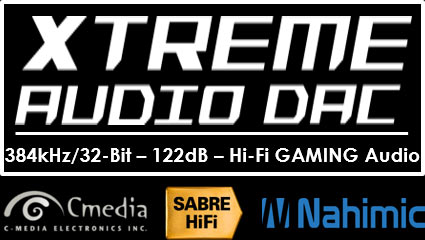 Studio grade sound with Xtreme Audio DAC
With Xtreme Audio DAC, powered by a C-Media 122dB 384kHz/32-Bit HD Audio Processor, ESS SABRE HiFi dedicated DAC, Nahimic Sound Technology and other high quality audio components, we're delivering the highest sound quality. That way, you can enjoy breathtaking, crystal clear sound through 8-channel HD Audio or high impendence headphones and truly dominate the game.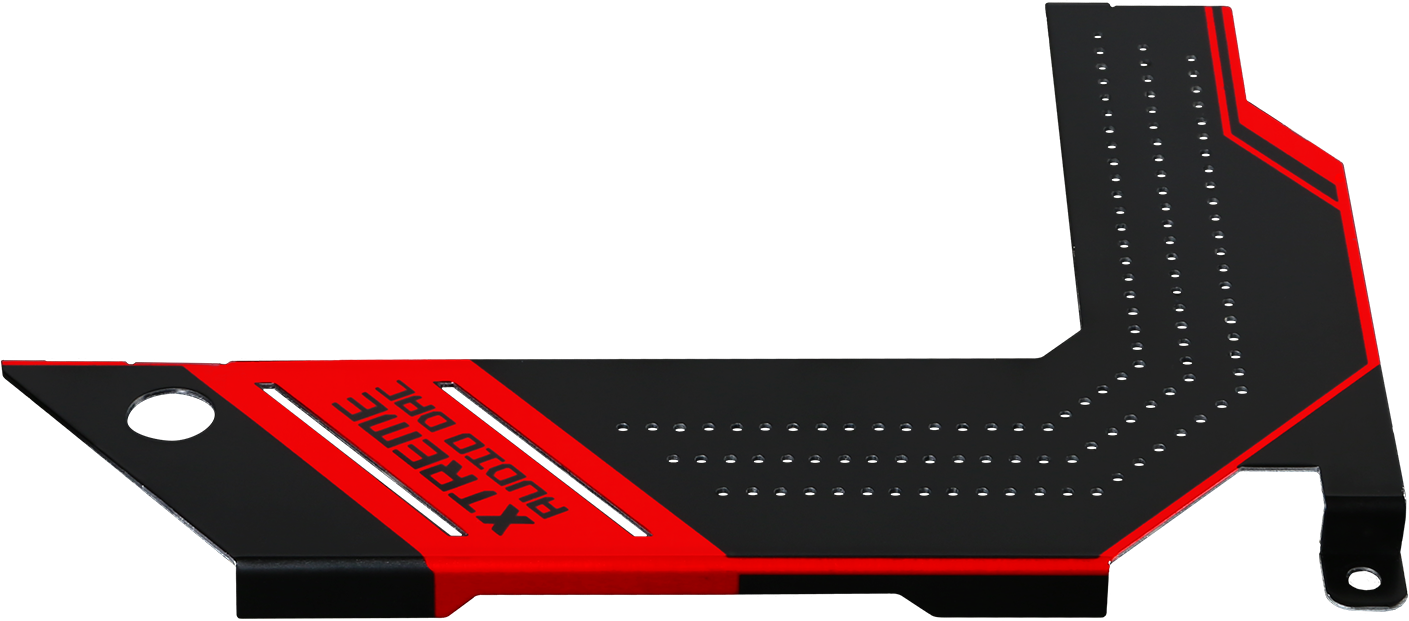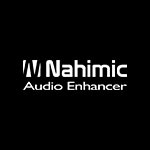 Nahimic Sound Technology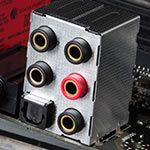 Golden Audio Jacks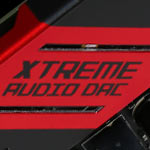 High Quality EMI-Shielded HD Audio Processor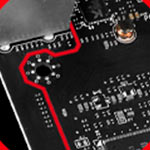 Isolated Audio PCB with LED Line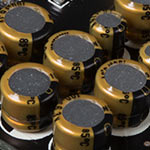 Chemi-Con Audio Capacitors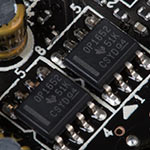 Multiple Headphone Amplifiers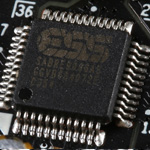 ESS SABRE 9016K2M & 9006AS DAC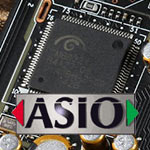 C-Media 6632A High Quality Audio Processor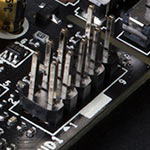 Front Dedicated Headphone Out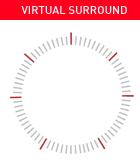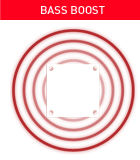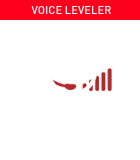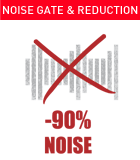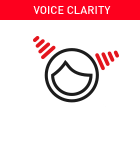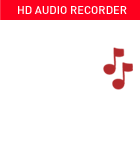 WITH NAHIMIC, ENJOY SOUND THAT PUSHES THE LIMITS OF REALITY .
Nahimic sound technology has been approved for its quality and precision in projects undertaken by the military field and the aeronautics industry. It offers immersive virtual 7.1 sound in high definition using exclusive stereo equipment.
Nahimic lifts your gaming experience to a new level, offering you highly sought-after gaming benefits:
GAME BOOST
Overclock your system instantly and generate more FPS in games with 1 push of a button using Game Boost! You can also easily enable XMP using the XMP button in Click BIOS.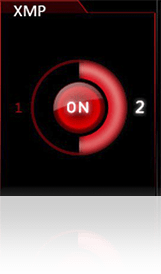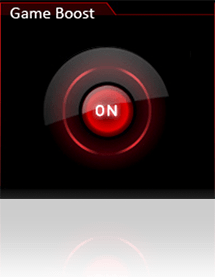 *Features may vary according to your platform and model
GAMING HOTKEY
Gaming Hotkey enables more functionality using your own keyboard. Simply assign functions or macros to any key and launch your favorite games, load overclocking profiles or do real-time overclocking with the push of a single button. The possibilities are endless!
Customize any key on your keyboard
Up to 8 steps macro programming
User friendly, easy to use application
1 key load up of your favorite game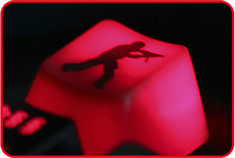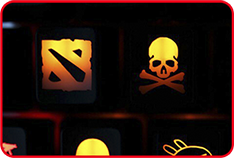 TOTAL FREEDOM, MAXIMUM EASE
Easily program your most used commands to be executed with a single keystroke. You are free to choose any key you want.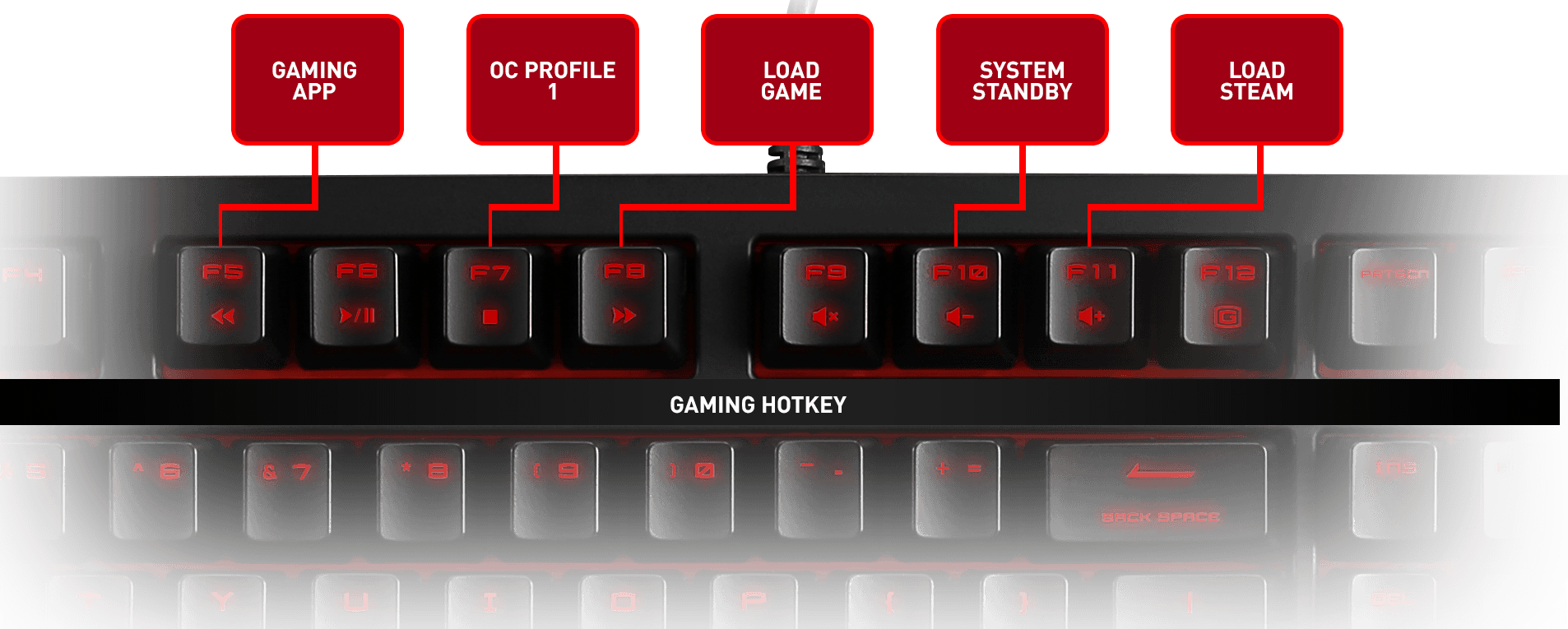 *Real GAMING Hotkey settings depend on the configuration
General
Socket
LGA 1151
Processor
CPU (Max Support) Core i7
Raid Controllers
0/1/5/10
Memori
DDR4 Memory: 3600(OC)/ 3200(OC)/ 3000(OC)/ 2800(OC)/ 2600(OC)/ 2400/ 2133 MHz
Jaringan
10/100/1000
Chipset
Intel® Z170 Express
Interface
4x (Gen1) USB 3.1 ports(Front), 2(x Gen1), 2x (Gen2, Type A+C)USB 3.1 ports (Rear), 4x USB 2.0 ports (Front), 3x USB 2.0 ports (Rear), 1x 5+ Optical SPDIF DisplayPort Audio ports (Rear), 2x HDMI, 1x LAN
Fitur
Supports 6th Gen Intel® Core™ / Pentium® / Celeron® processors for LGA 1151 socket, Supports DDR4-3600+(OC) Memory, DDR4 Boost: Give your DDR4 memory a performance boost, USB 3.1 Gen2 2X FASTER: USB 3.1 Gen2 offers performance twice as fast as a regular USB 3.0 connection, Twin Turbo M.2 64Gb/s + Turbo U.2 ready + USB 3.1 Gen2 Type-C + Type-A combo + SATA 6Gb/s, GAMING LAN with LAN Protect, powered by Killer™: The best online gaming experience with lowest latency, Audio Boost 3: Reward your ears with studio grade sound quality, Nahimic Audio Enhancer: Immersive sound quality that pushes the limits of reality, Game Boost: This one goes up to eleven; 11 levels of easy overclocking, GAMING Hotkey: Assign macros, launch your favorite games or do real-time overclocking using a single button, Designed for overclocking: with OC Essentials and OC Engine 2, XSplit Gamecaster v2: 1 year free premium license to show off your skills and achievements to the world, SteelSeries Certified: Optimized for SteelSeries gaming gear, Military Class 5: The latest evolution in high quality components featuring the brand new Titanium Chokes, MULTI-GPU with Steel Armor: Steel Armor PCI-E slots. Supports NVIDIA SLI™ & AMD Crossfire™, Click BIOS 5: Award-winning brand new Click BIOS 5 with high resolution scalable font, GAMING CERTIFIED: 24-hour on- and offline game testing by eSports players for the best gaming experience
Slot Provided
3x PCI-Ex16, PCI-E Gen 3. 4x PCI-Ex1, 2x SATA Express, 6x SATAIII, 2x M.2 Slot
Chassis Form Factor
ATX
Product
Support
3-way SLI. SLI, CrossFire
Write a review for MSI Gaming MainBoard Z170A Gaming M5
Note: HTML is not translated!
Rating: Bad Good
Enter the code in the box below: